Our first DET recap: an event to benefit
Right to Health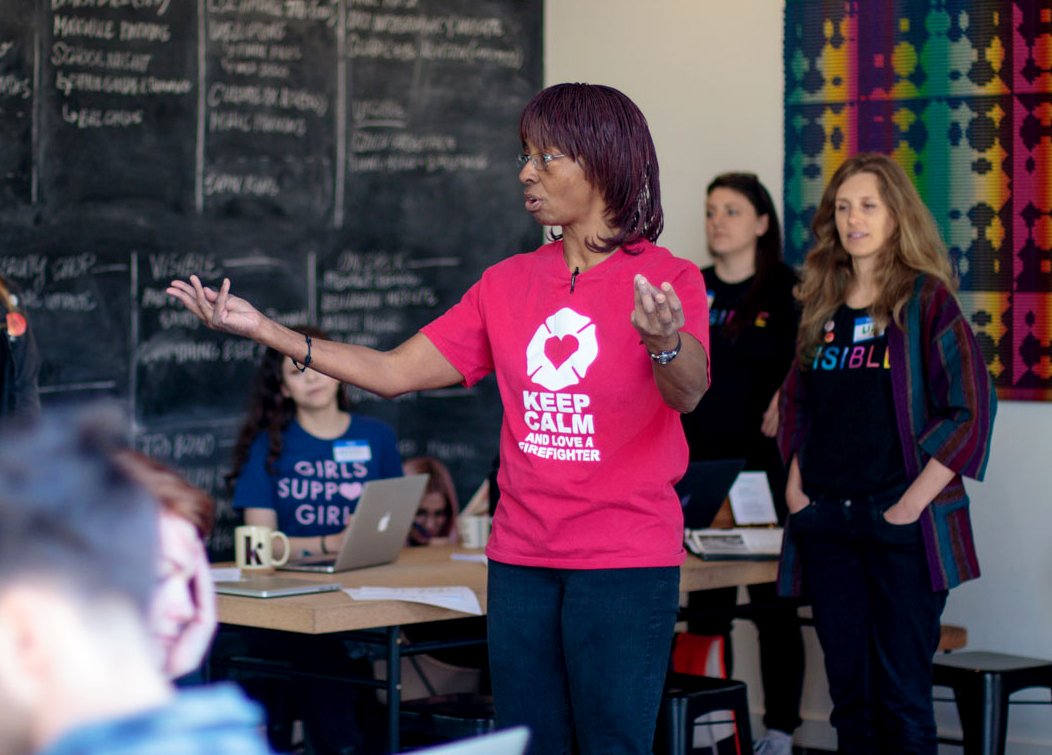 "Beautiful moment with Leslie from Right to Health — an org whose mission it is to help people recognize racial inequities using a restorative and health perspective through empowering people with tools to mitigate conflict and stress. So. Powerful."
— Cara Ungar, eROI, Visible Board Chair
"I loved every minute of this event! It was a beautiful moment of community and collaboration. Thank you!"
— Talie Smith, Smith & Connors, Tournament Judge
"Best day ever! Thank you so much for all the hard work putting it on. The outcome was perfect."
— Alyssa Paquette, Tournament Winner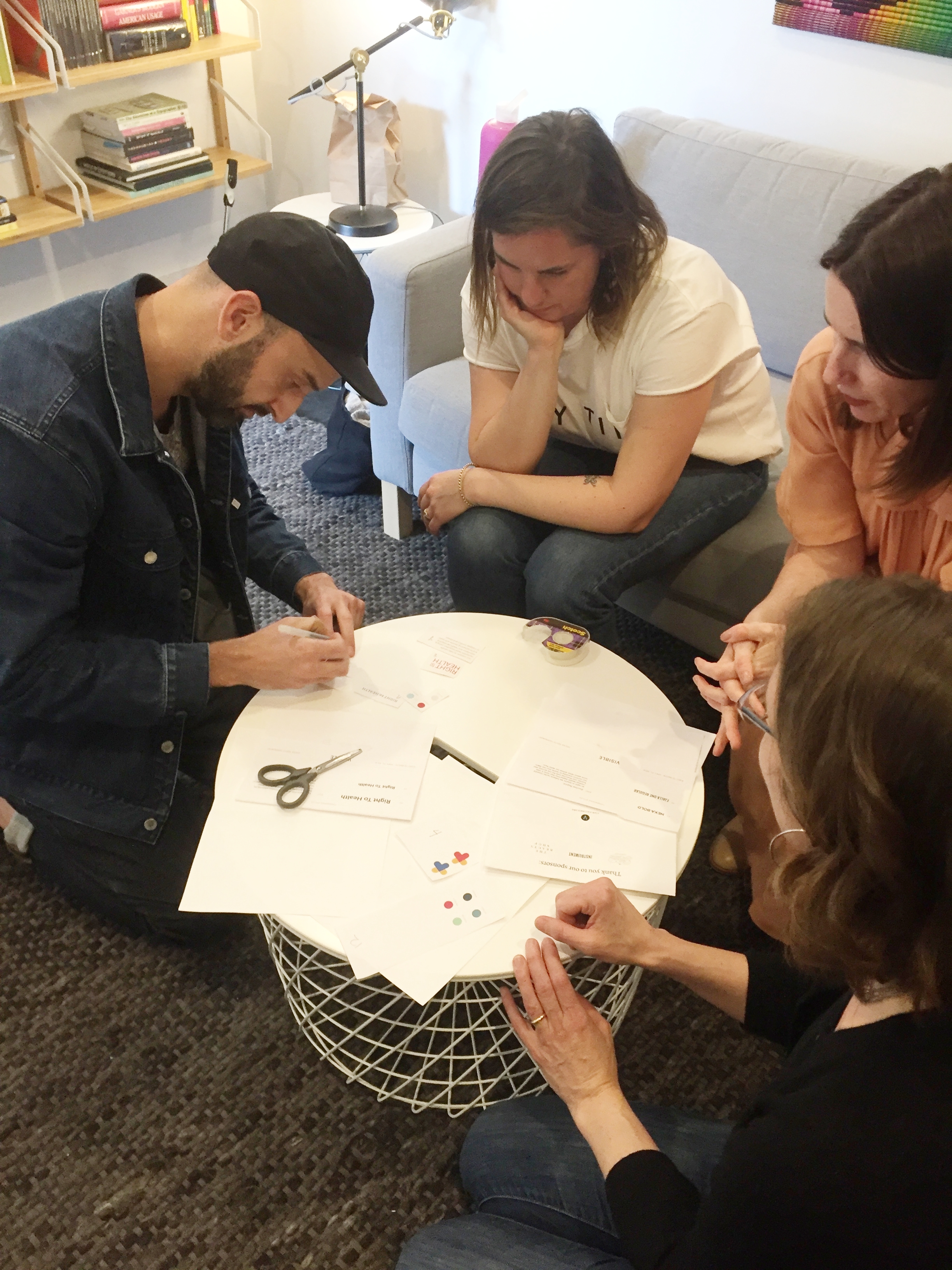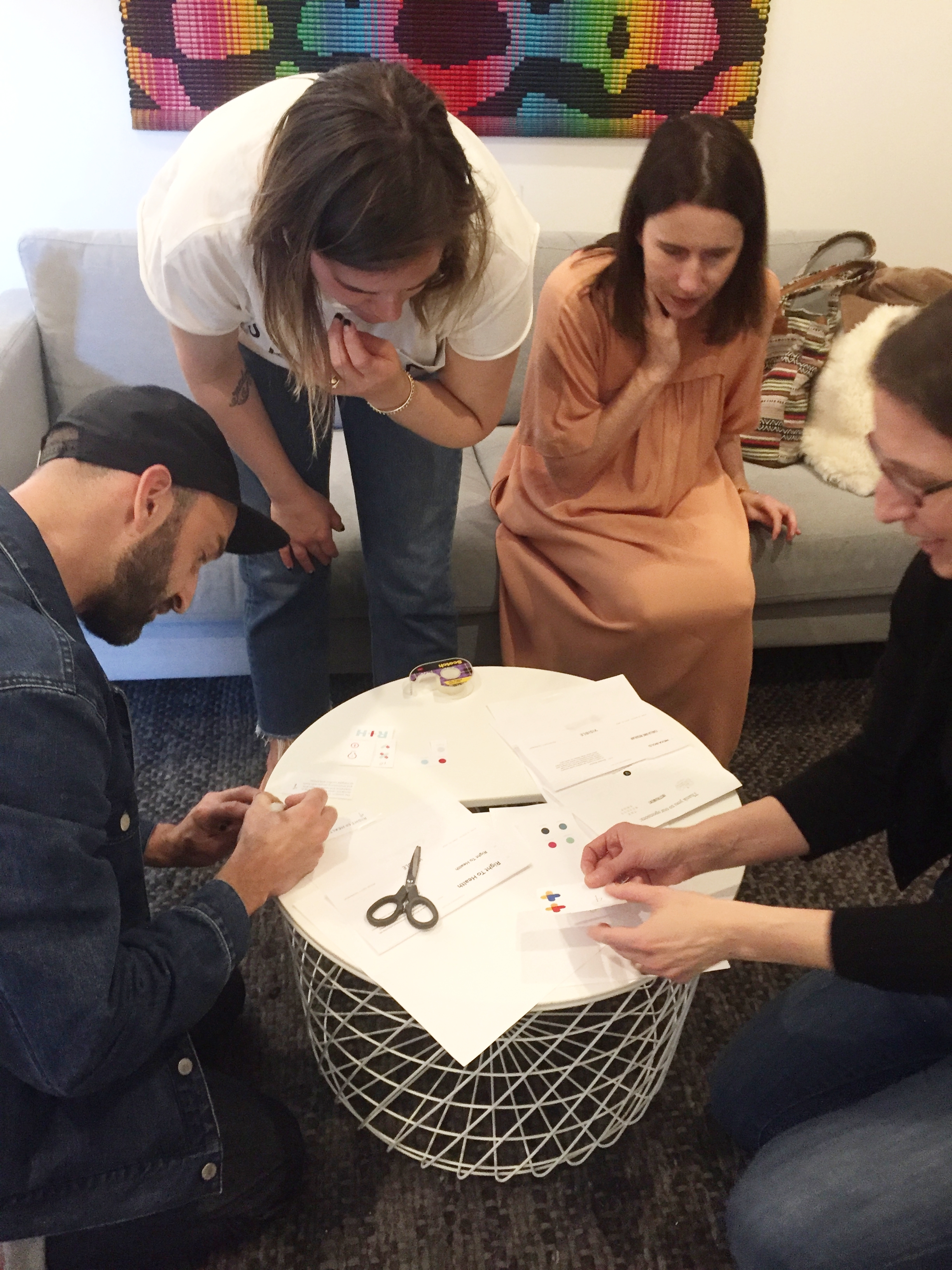 "I had so much fun meeting the other judges and helping to construct the brand. It's a great initiative and the enthusiasm in the room was palpable. At the end of the day, there's nothing more rewarding than seeing a happy and grateful client."
— Laureen Feeny, Instrument, Tournament Judge
"It was a wonderful experience. I could see this growing into a larger movement — whether it's a huge national tournament or mobile activations. Super exciting."
— Joanna Bean Martin, AfterAll Studio, Tournament Judge
"Thank you so much for having us and for giving us an amazing opportunity to do something meaningful."
— Seunghoi An, Design Student, Team Chakomala Tournament Winner
"Got to meet Jeremy Pelley at the Visible Design Equity Tournament. Team Chakomala (China + Korea + Guatemala) was formed and got our icon and typeface chosen for the Right to Health organization!"
— Ovidio Francisco, Design Student, Team Chakomala Tournament Winner
Thank You
to all of our designers, judges, winners, and especially to our organization, Right To Health! Who could have predicted that our final brand would be created by not just one contestant, but 7!

🏆
Our winning teams
 
Icon
Team Chakomala (China + Korea + Guatemala)

Seunghoi An
Ovidio Francisco-Juan
Feifan Hu

Icon style, supporting lock-up (R+H), and color palette

Alyssa Paquette

Main and supporting type styles
Sisterhood of the Traveling Leather Jacket:

Bryony Redhead
Bianca Hansrote
Dana Parker

People's Choice Award

Shallin Mayher
And, a very special thank you to James Wilson for being our event photographer!
Thank You to Our Tournament Sponsors: