September dMob Resists!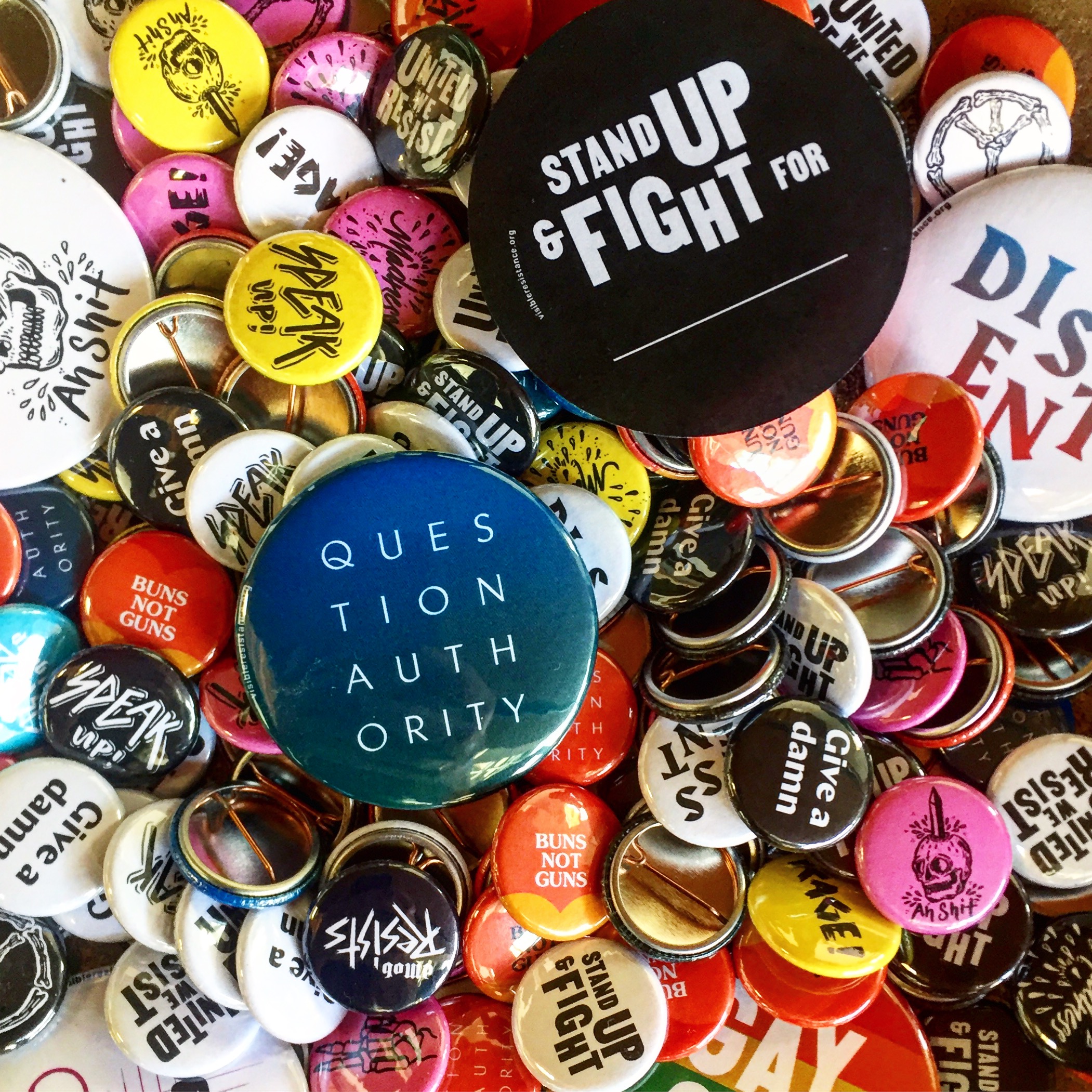 We had a blast last month during our collab event with dMob and AIGA for the September dMob gathering: dMob Resists! We met a ton of great people and were so excited to get our info out there with all different kinds of creatives at the event. We showed up with our button maker in hand and made a station where participants could make their own resistance buttons, as well as pick up our own custom buttons! On top of that, we sold custom resistance posters to help raise funds to support our Visible efforts. Print To Resist made a great tabling buddy, where they were giving away buttons and sold T-shirts which are still up for purchase here. We had an awesome night with great food and drinks thanks to The Zipper and their awesome space!
We want to extend our gratitude to everyone involved at this event to celebrate and inspire hope and progress. You can read up on a recap of the event posted over at AIGA Portland for more pictures and details.